Explore the Trails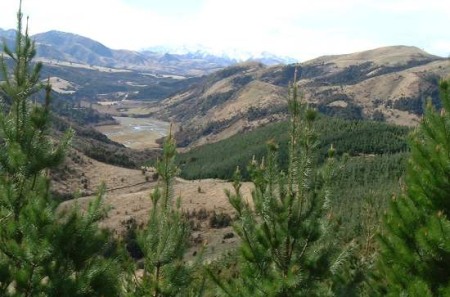 This is another very impressive all day ride with lunch provided, which begins as the start of the Mason River Ride, and then crosses the Mason before climbing up, and over the Mason Hills Station. We climb some 1500 feet on this ride to 3000 feet at the top of Mt Cookson, where we enjoy a 360 degree view. We follow the hills around and down to the Mason River. We then follow the Mason river back down to where we started, and pick up the track over the Inland road, and back up to base.
Here you can see the track winding around the tops towards Lagoon Creek
Following the trail up to Mt Cookson with the Mt Lyford Village and Mt Lyford and Terako in the background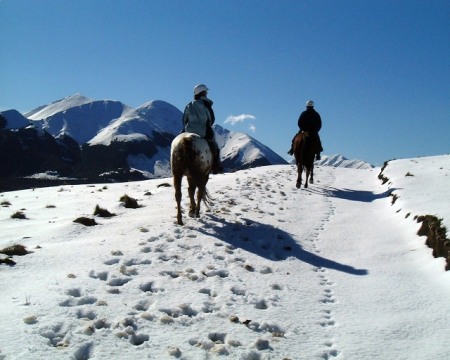 Mason Hills Trail in a stunning Winter's day. We can see the skiers over on Mt Terako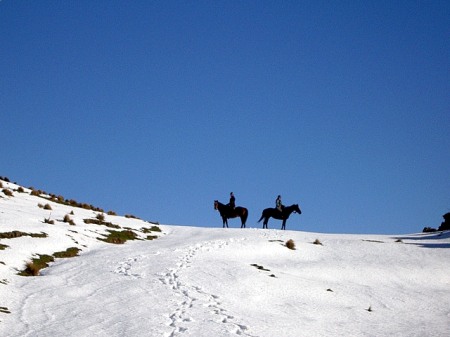 What a skyline filled with horses!! and over awed riders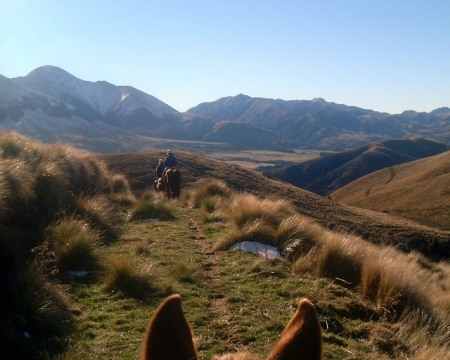 On the return trail
Winding around the tops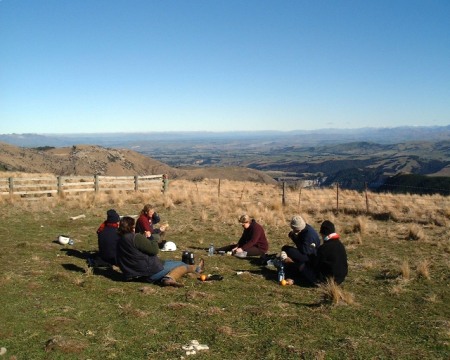 One of our usual lunch spots!